About Godemiche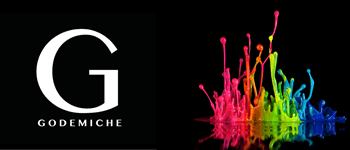 Godemiche is a small family run business producing some amazing quality silicone creations, the love and dedication that put into the design and manufacture of their range of sex toys really shows through.
All of their products are hand sculpted, hand mixed and hand poured and their attention to detail is fabulous. I am surprised by the range of products that they stock and all of them look divine, they love to experiment with some very cool colour combinations and affects.
"At GODEMICHE we are not trying to break the mould, but recolour it, restyle it and make you fall in love again with your dildo"
They are growing in popularity and their wares are available in a number of physical locations now as well as being available for order online through their website - www.g-silicone.com
Sign up for their newsletter to get behind the scenes information, advance notification of new releases and special offers.
---
Delivery
My order was dispatched quickly and it arrived in good condition in plain packaging as to be expected. When I opened the box, all of the dildos were well packed, each individually sealed in plastic bags.
As I have already said I ordered two ADAMs, intending to review one and give one away as a prize but the nice people at Godemiche added and extra special edition ADAM (glow in the dark) to the order as another prize and also included two of their anal toys for reviewing, so watch this space for reviews on them in the very near future.
I am yet to find an anal toy that I am satisfied with so far, so maybe one or both of these extras will do the trick, anyway I digress so back onto topic.
Features
The ADAM-Bi Pearlescent (I am going to just call it ADAM from here on in) in gold and black looks incredible, these pictures really don't do it justice. I love the way the gold swirls around within the black giving a unique marble effect to the silicone. To achieve this effect Godemiche mix pearlescent gold coloured flakes with normal black colouring before they pour the dildo and the effect is stunning.
It is available in a number of different colour combinations, these being:
Black/Gold
Black/Silver
White/Blue
White/Gold
White/Purple
White/Red
All ADAMs are made out of 100% Platinum cure silicone which means that it is non-porous, body safe, durable, hypo-allergenic and they contain no Phthalates. The colours used are also non toxic and body safe. Silicone is the perfect material for insertables and the blend used by Godemiche isn't the usual dust magnet that you find with some silicone based sex toys.
It has an insertable length of 6" (15cm) and its diameter is 1.6" (4cm) giving it a girth of 5" (12.7cm). This makes it a tidy little dildo in my books, not too big and not too small. It's the sort of thing you can lazily masturbate with for long sessions of personal pampering.
It features a wide base that is perfect for use within a strap-on harness.
The most striking feature of the ADAM dildo is the glans or head, it's really prominent and is very well sculpted and finished. It looks mouthwateringly good and I couldn't wait to try it out and feel it. As a texture queen I immediately thought that it will feel really nice against my G-spot in use.
Cleaning is simplicity itself, use warm soapy water together with a sex toy cleaner or you can boil it, place it in a 10% bleach solution or even wash it in your dishwasher (don't forget to remove it before your mother in law places a glass into the dishwasher though - long story).
Use
Godemiche state that their blend of silicone is safe to use with Give Lube Silicone +. I can confirm that there was no reaction at all with the silicone as I have a bottle of that lube that I am evaluating. However I recommend that you only use a water based lube with any silicone sex toy, it is better for your body and also much safer for the silicone.
After applying some lube to my ADAM and enjoying the feeling of rubbing it into its glans I lay back ready to enjoy what was to be a very enjoyable experience. ADAM has quite a blunt tip and I love the feeling of pressing toys like this up against my labia and applying more and more force until it parts them and slides right in.
ADAM didn't disappoint in that respect it felt incredible as it parted my labia and stretched me open as I continued pushing. The best bit was yet to come as once the whole head slides in you get to feel the corona enter you and the texture of this is the bit I like best about ADAM.
I found myself just pushing the glans in and out for ages savouring the feeling of the corona slipping into me before I pushed it fully home and that felt great. His girth is perfect for me and when I set up a steady rhythm the corona rubbed and tugged at my G-spot sending me very quickly into my first orgasm. I just clamped my legs together holding him deeply inside me as I rode the waves of a very powerful orgasm.
Once I had come back down to earth I started to experiment with him some more trying twisting him inside me but the best masturbation technique I could come up with was simply fucking him with the most prominent part of the corona facing my G-spot. It feels sooooo good like that.
Fucking Machine Friendliness
The flat flared base which is meant as a handhold and for use with strap-on harnesses makes it ideal for use on a fucking machine. I use a flat adaptor plate and some medical cohesive bandages to attach dildos like this and it really holds them firm allowing the machines to really do their work.
ADAM felt great by hand but on a Fucking Machine it takes orgasmic delights to a whole new level. After my first session with him on the Shockspot I lost count of my orgasms and afterwards (once I regained the ability to use my legs) I felt like raising him over my head like a trophy and doing a victory lap of the bedroom. I think that ADAM works best because of its no frills design, the smooth shaft is offset by the amazing head that feels just so good in use. It really is a great design.
Performance
I really, really like my ADAM and I am delighted that I am giving one away in my first ever competition as it means that someone else will get to be introduced to it as well. The prominent head really stimulated my g-spot in use leading to fast orgasms and it also feels great just using it at the entrance to your vagina, you can tease yourself like that and edge for long periods of time. The material is great, easy to clean and the stunning colours are amazing to look at, what is there not to like about him.
If I could change one thing about the design it would be for a larger model in the range and to have one with a hole in the base to accept a Vac-U-Lock adaptor as that would increase it use-ability in other harness designs and also more fucking machines. Other than those two minor points it is practically perfect.
News just in - Godemiche have just announced a new bigger version of the ADAM dildo so I may have to get one it to try out - purely for scientific purposes you understand.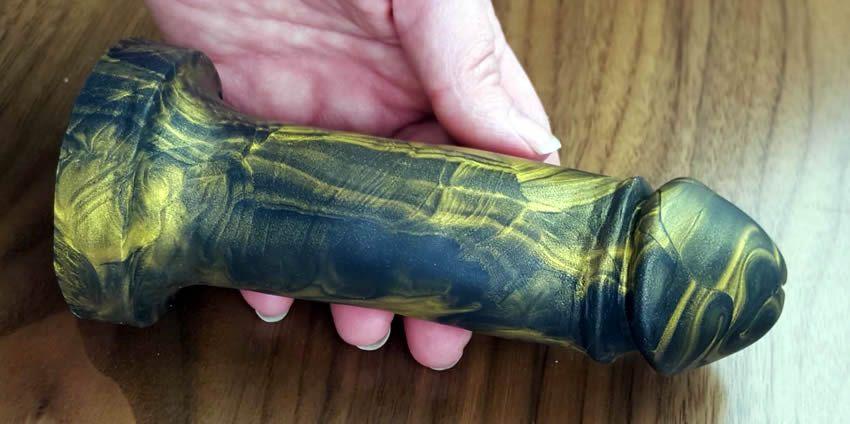 Key Features
Key features:
100% body safe platinum cure silicone
Choice of firmness ratings, for the regular ADAM
Great textured glans and corona
Multiple colours available
Flexible
Flared base for strap-on fun
Final Thoughts
I am pretty much enamoured with ADAM, it is a very nice dildo that works well for me. The finish and material used are first class and its price is amazingly low so it will appeal to a lot of people. As my first introduction to Godemiche it has really opened my eyes that a small company can get everything so right when most of the big boys get most things wrong. Great materials, great workmanship and design means that this is a very good dildo and I can highly recommend it.
Recommendations
I would recommend this sex toy to:
Anyone looking for a body safe silicone dildo.
Anyone looking for a dildo for use with a strap-on.
Anyone looking for a first class dildo at a entry level price.
I wouldn't recommend it to anyone who:
Wants a slim dildo.
Doesn't like strong textures.
Wants a toy larger than 6 Inches.
Joanne's rating
Where Can I Get One From?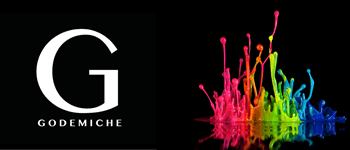 You can get the ADAM from g-silicone.com with prices as low as only £20 for a basic model, which makes it a very reasonably priced body safe sex toy. The ADAM-Bi Pearlescent model that I have reviewed cost just £25. Check out the amazing range of dildos and plugs available from Godemiche.
I was given this toy in order to review it and this review contains affiliate links.
I would love to hear what you thought of this review. What can I do better, what did you like? Let me know in the comments form below. Thank you for taking the time to read it. Joanne xx