Thank you Godemiche and Kink Craft for sponsoring this competition
One Year Blogaversary Dildotastic Competition
I'm Celebrating My First Anniversary
Well I never thought I would make it but here I am one year into my exciting new pastime. I never in a million years thought that I would get to review so many things and get to know so many incredible people and amazing companies.
This is a huge milestone for me and it really has boosted my confidence and has me gagging at the bit to make my second year even better than my first.
I couldn't have done it without my loyal readers, thank you for all of your support and words of advice it really is appreciated.
I thought long and hard as to how I would celebrate and give something back to the community and I thought that running my first ever competition starting on my blogaversary would be a great way to go forward.
Two amazing companies stepped forward to offer some great prizes and I have three of them to give away and they are:
Godemiche
The lovely people over at Godemiche have kindly supplied me with two Adam Silicone Dildos (I catually have a third that I have reviewed - HERE) and they look incredible. First prize will be for a limited edition Qube Adam Silicone Dildo, 2nd Prize will be a Special Glow In The Dark Dark Adam Silicone Dildo.
Thank you Godemiche for your support, I can highly recommend a trip over to their site to see their range of amazing body safe Silicone Sex Toys.
Prize 1 - Adam Qube Silicone Dildo
Prize 2 - Adam Glow In The Dark Silicone Dildo
Kink Craft
I had so much fun reviewing the Kink Craft Figure Of 8 Paracord Cuff Kit and I am delighted to say that Kink Craft have kindly donated a kit to give away as my third prize offering. Check out my review of the Kit HERE.
Thanks Kink Craft, you and your products are amazing, everyone should drop by your site and check out the rest of your kits and ready made kinky items.
Prize 3 - Kinky Paracord Figure Of 8 Cuff Kit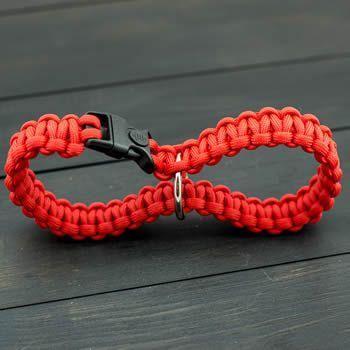 Good Luck Everyone xx
PS Be sure to check out my Twitter 1k Followers Competition as well.
Competition Rules
This competition will run from 12:00AM 12th January 2016 — 11:59PM 10th February 2016 (London).
This competition is open to the UK, US, Canada, and Europe. If in doubt about your location please contact me and I can let you know where the item can or cannot be shipped.
I am fulfilling this competition and so you will need to respond to my e-mail if you win.
You will be responsible for paying for any customs or excess costs that might occur after shipping.
After the winner is drawn you have 2 weeks to contact me and claim your prize. If you fail to do so then I'll re-draw another winner. By entering this competition you also agree to provide me with your address, so that I may ship the item to you.
I'm not accepting giveaway accounts for this competition. I will be checking to make sure that any entrants have an account that is made up of more than giveaway retweets. Please respect this.
---
---
You May Find These Articles Interesting