Buy With Space In Mind
Some people don't really care about how big their sex machine is since they have more than enough room to set it up as well as hide it away should any guests come over. Not everyone is as fortunate, as some of us need to worry about things like floor space and discretion at the end of the day. Sex machines can be as small as the average sowing machine or as large as a workout machine. Consider that a smaller toy will likely have less power or bare minimum a shorter range of motion, of course. That still doesn't mean that you can't have a sex machine that both hits all of the right spots but can still be integrated into your lifestyle. Check the dimensions of any sex toy you're interested in then figure out if you can handle the extra bulk to your possessions.


Some full sized fucking machines come in their own storage bag
Look At How It Can Be Positioned
A good sex machine can be used in a variety of different positions easily and without worry. When purchasing a sex machine for your own use, make sure that it can pivot as necessary to accommodate these changes. It's also a matter of safety since you shouldn't have to put undue stress on the machine to use it in a novel way. If you look at any list of the most popular sex machines, you'll notice quickly that some have a mere 180-degree range while others can do a full 360 with the right preparation. The angle is also important, any sex toy with longer legs can be set up on its own to better stroke away at all of your sensitive bits.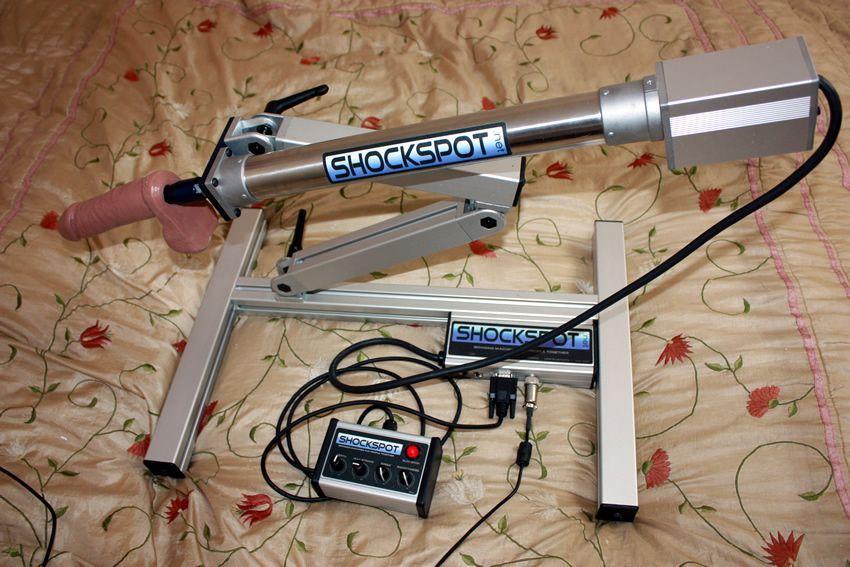 You should go for a machine with as much adjustability as possible
Make Sure To Look At The Motor Specifications
Nobody wants to pick up one of these expensive devices to find out it doesn't have the right level of power. Always be sure to check the amount of power that any machine promises to deliver. Any worthwhile machine won't be shy at telling you just how far it will thrust on top of how many strokes per second it can provide. A lack of proper motor information should come as a significant red flag, the motor is perhaps the most vital aspect of the machine, and if they can't vouch for it on their own store page, there's a good chance it is far from impressive.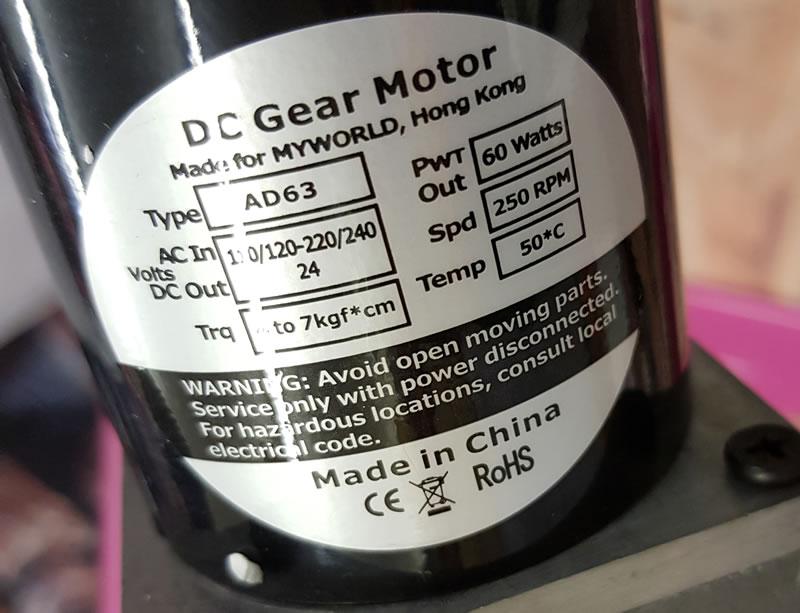 Power is more important than speed on a fucking machine
Check For Compatibility With Your Current Toys
Most sex machines will allow you to attach your own vibrators/dildos for a more customized experience. The only issue that this can bring is that not all of your current toys will be compatible with the attachment point that comes on your sex-machine. Look carefully to see if you need to buy any special adapters or if the machine only accepts toys from their own catalogue. It isn't difficult to find machines that can easily take any dildo with a suction cup or other standardized end piece. It should be both able to take the toys you'll want to use and do it in a way that it will be safe and secure to use for an extended period of time.


There are lots of different attachment methods, choose the one that suits you best
Shop Around!
These days just about anyone can make a new website selling someone else's products at a massive mark-up. If you don't take the time to shop around, you might end up paying a few hundred dollars extra just because they had to pad out their bottom line! I always recommend going directly to their manufacturers, so you get the best deal possible. Not only that, when you shop around, you'll get a much better idea of what is actually possible out of a sex-machine. Your current view of what a machine can and can't do might be entirely out of whack with the reality of the industry, it's really a lot more developed than one would expect. So don't be afraid to search around. In the end, you have nothing to lose and everything to gain.
With these five tips at your disposal, you're a lot more likely to find the right sex-machine at the right price. Accept no compromises in seeking out the most pleasurable machine possible since the options are all out there should you seek them out. Most people think of the Sybian when the word sex machine is mentioned, I'd like to emphatically state that there are even handheld sex machines available now as well as ones that let you do a lot more than just ride cowgirl. Don't think you can't find exactly what you're looking for!
Guest Post
Angela Watson
Angela started Doctor Climax with her husband in 2018 and has established herself as an authorative blogger who enjoys writing about sex and relationships. Her goal is to break the stigmas around human sexuality, especially the role of sex toys and show people that toys can be enjoyed guilt free no matter who you are.
I enjoyed reading Angela's thoughts on fucking and sex machines, she covers some very pertinent points regarding the selection of a suitable fucking or sex machine. Thanks Angela, check out her site and follow her on twitter to stay abreast of her new work. She writes guides and educational articles on her own site and others.
Disclosure
Disclaimer - This post is a sponsored post.