Celebrate this milestone with me by winning some kinky sextoys
I am fast approaching 4,000 followers on Twitter and thought it would be nice to be able to celebrate this milestone achievement with a fantastic giveaway.
Three amazing companies have stepped forward to help me run this giveaway competition. I am delighted to be able to offer three amazing competitions to celebrate this milestone. I would sincerely like to thank Satisfyer.com, BathmateDirect.com and Sexmachines.co.uk
That is an amazing nine prizes up for grabs, I have split them up into three seperate competitions and you are free to enter all of them if you want to, this will increase your chances of winning.
This has enabled me to offer the following incredible prizes, all of which are up for grabs for any of my readers in the UK, EU, USA & Canada.
Sexmachines.co.uk - Win a Magnum Opus hand held thrusting vibrator
This amazing prize has been provided by Sexmachines.co.uk, they are the UK's largest speciality retailer of sex and fucking machines together with all sorts of other great products. I have been very lucky to have been able to review some great machines from them including the Willy Wanka and uFuc Pro fucking machines and an amazing spanking machine.
The Magnum Opus™ by ToyJoy® is a premium thrusting vibrator with an incredible 8-centimeter (3 inch) extension ability. The sleek USB-rechargeable design offers a special 'harmonica-style' shaft which, during use, will thrust you into mind-blowing ecstasy.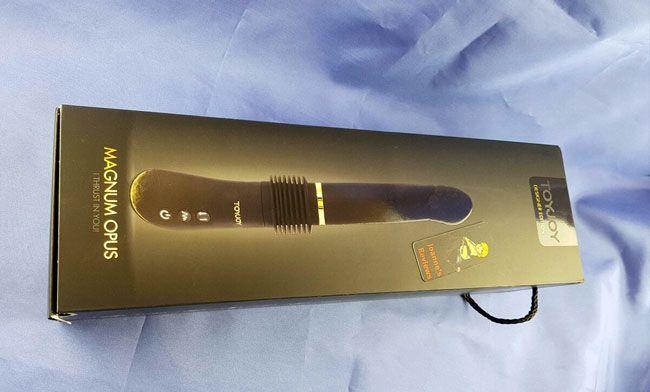 Magnum Opus hand held thrusting vibrator
BathmateDirect.com - Win a unisex grooming kit or one of four cock rings
The amazing people at Bathmate have pulled out all of the stops and supplied some great products too. Enter this competition for the chance to win a Bathmate Trim Set or one of four amazing cock rings to spice up your play time.
Bathmate are renowned for their amazing range of penis enlargers that actually do work, I have seent eh results myself as my Stunt Cock is still using his Hydromax X30 Wide Boy pump.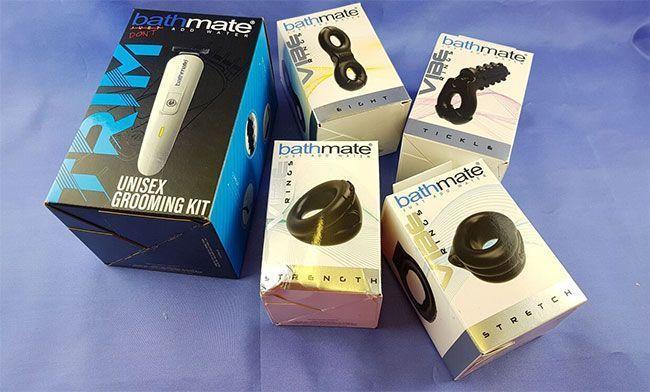 Satisfyer.com - Win one of three of their latest sex toys
Last but not least by any means is this competition for one of three amazing Satisfyer sex toys. I have reviewed all three and love them so why not grab this chance to try one for yourself.
The good people over at Satisfyer.com have given me a Satisfyer Pro Plus, a Satisfyer Pro G-Spot Rabbit and a Satisfyer Pro 4 Couples to give away in this competition, just let me know which one is your preference.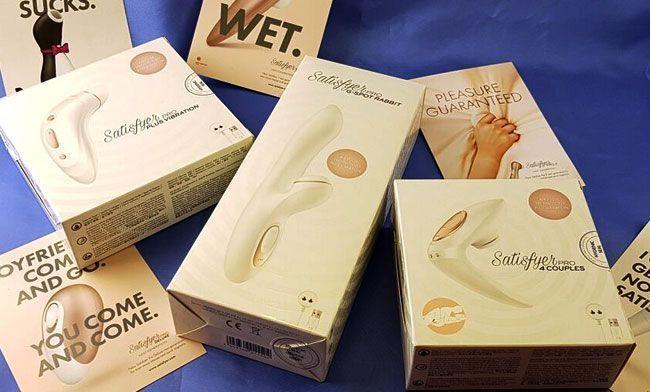 Good Luck Everyone xx
Competition Rules
This competition will run from 12:00AM 15th April 2018 — 11:59PM 31st May 2018 (London).
This competition is open to the UK, US, Canada, and Europe. If in doubt about your location please contact me and I can let you know where the item can or cannot be shipped.
I am fulfilling this competition and so you will need to respond to my e-mail if you win.
You will be responsible for paying for any customs or excess costs that might occur after shipping.
After the winner is drawn you have 2 weeks to contact me and claim your prize. If you fail to do so then I'll re-draw another winner. By entering this competition you also agree to provide me with your address, so that I may ship the item to you.
I'm not accepting giveaway accounts for this competition. I will be checking to make sure that any entrants have an account that is made up of more than giveaway retweets. Please respect this, my sponsor companies deserve better and these competitions are for my readers and not competition accounts.