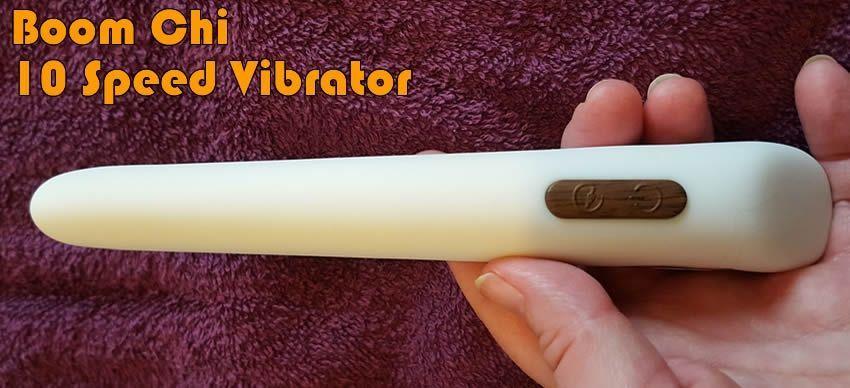 The Boom Chi - A Sleek Silicone Vibrator
I was sent the Chi to review by the nice people over at SexToys.co.uk in exchange for an honest and unbiased review. Who was I to argue, I love silicone vibrators and this one looked really nice in the pics that I had seen on their website.
The Boom line of vibrators is new and I was looking forward to experiencing one of them myself. There are nine vibrators in the range and these include the Orna, the Olive, the Maple, the Elm, the Miki, the Lina, the Ayla, the Hada and finally the Chi which I have been sent.
The Boom Chi is a stylish water resistant 100% silicone vibrator with ten different settings. It costs just £39.99 which is £10 under the manufacturers RRP.
I find that penetration is incredibly easy with this toy due to its very rounded tip, it parts your inner lips easily and guides itself inside.
So on with the review, I have given this vibrator a thorough thrashing, so how does it perform?