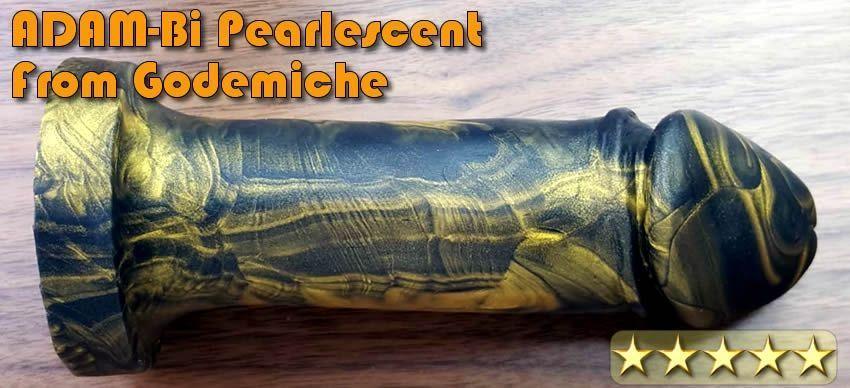 ADAM-bi Pearlescent Handmade Dildo
I have heard a lot of very good things about new kids on the block, Godemiche and decided that I had to get one of their hand made silicone dildos in to review. I placed an order for an ADAM-Bi Pearlescent and also a special edition Qube to give away in my 1st Year Blogiversary Competition. I was delighted that when they heard about my competition they added an extra, special edition dildo to the order free of charge together with some other products for me to review - how nice of them is that?
Niceness aside though that won't affect the outcome of this review as every toy that I test stands or falls on its own merit. I have heard some very good things about the Adam dildo but can it really be all that it's made out to be? Well read on to find out what I thought of it.
"ADAM felt great by hand but on a Fucking Machine it takes orgasmic delights to a whole new level. After my first session with him on the Shockspot I lost count of my orgasms and afterwards (once I regained the ability to use my legs) I felt like raising him over my head like a trophy and doing a victory lap of the bedroom."