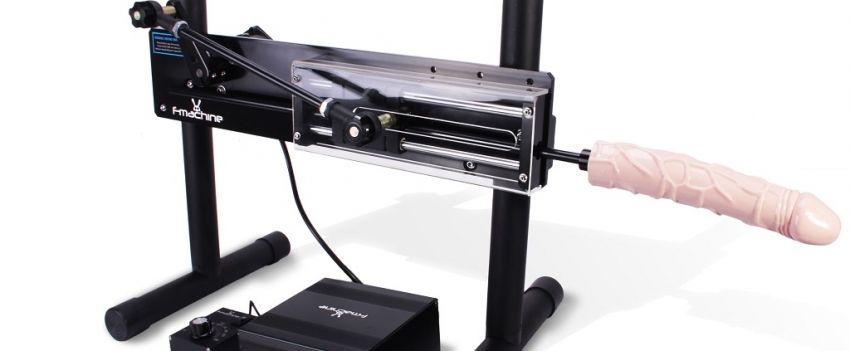 F-Machine Pro Fucking Machine
F-Machine Pro Gen 2 Fucking Machine
This is my first fucking machine and I have to say that it lives up to its name. It's stunning to look at and is a powerhouse where it matters, I just can't get enough if it and I will be increasing my attachment collection to give me a variety of sensations. I can't take it very long on its maximum speed setting and it drives me over the edge in no time at all. It's a lot of fun to use on your own but even more fun with a partner present.
I came very quickly using it the first time but I have since realised that by altering the speed settings I can ride the crest of the orgasmic wave without letting it actually break. I can edge myself like this for a long time and when I finally do let my orgasm wash over me it's incredibly strong.
I bought my F-Machine Pro from www.fmachinefun.co.uk
---
DELIVERY
The machine was delivered in a plain cardboard box sealed with tape and two plastic straps. It carried absolutely no indications as to its contents (thankfully) and the time from placing the order to having it delivered was 48hours. I got the camera ready as I started to unpack the machine and I have to say that it was well packaged. Inside the cardboard box is a lot of compartmentalised foam which holds all of the components securely. You can see pictures of the packaging and the contents below.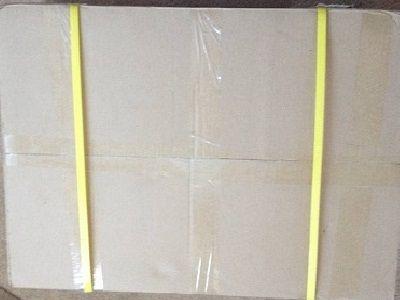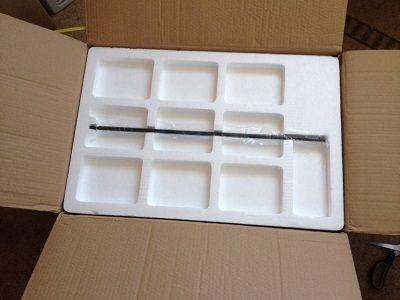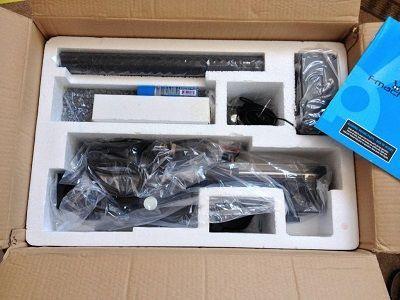 The instructions are clear and surprisingly thin. Having read up on the machine prior to its arrival by downloading the manual I knew how to put it together. The manual can be downloaded from the fmachinefun.co.uk website by following this link: MANUAL
No tools are required to assemble the F-Machine Pro however a small set of tools are included with the machine, these are for tightening any screws or Allen headed bolts that might come loose after a period of use I guess. The tools are in their own little plastic case, this I thought was a nice touch. I am terrible at identifying bolt or screw sizes and so it's nice to know that I have all the right tools should I come to need them in the future.
ASSEMBLY
The machine is very easy to put together and no tools are needed. It takes less than five minutes to assemble it and to strip it down again for storage after a play session. I don't have anywhere to keep it assembled and so I take it apart and store it in a drawer under some clothes out of prying eyes. You may be able to leave it assembled if you have space or somewhere to keep it in its "ready for action" state.
You start by screwing the feet bars onto the legs, you only need to do them hand tight and once assembled you slide the legs into their sockets, tightening the locking screw once you have the leg set at the height you want. At this stage the machine will stand on its own and it's onto the thrust bar.
The Vac-u-lock adaptor is a made out of the same aluminium as the body of the machine and is in a stylish shiny black anodised finish. You take the adaptor and screw it onto the end of the thrust rod. Once assembles you slide the trust rod into its hole on the front of the sliding mechanism on the F-Machine. A locking knob is then used to secure the rod to the sliding mechanism.
It is worth noting at this stage that you can adjust the length of the thrust rod in and out to suit different positions and angles of the machine and to adjust you just unlock the knob and slide the rod in or out before tightening the knob up again. The same knob is fitted to the rotating arm of the fucking machines mechanism and this is used to lock and unlock the actuating rod allowing you to set different lengths of thrust for the machine (between two and six inches of travel). Once you have set up the desired thrust length you lock the knob up again and move onto the control box and power supply.
The old style of F-Machine Pro had the power supply fitted to the machines body but the later Gen 2 model has the power supply independent of the machine. This is good for two reasons, firstly it makes the machine lighter and easier to adjust and secondly it keeps cables away for the moving parts of the machine.
You connect the power supply to the motor and the control box and then finally plug the power lead into the power supply.
OPERATION
There are three things that you can adjust with this model of machine and these are, start point, length of thrust and most importantly speed.
Make sure that the power switch is off when you adjust the first two as these are manual adjustments of the mechanisms and whilst they can be done quickly and easily you must make sure that the machine isn't operated whilst you are making adjustments.
The machine is then angled by increasing or decreasing the leg length, again this is very easy to do and allow you to set the machine up for almost any sexual position. You simply unclamp each leg in turn and set the leg height before clamping it up again. It's easy to change the angle of the machine but as with all mechanical adjustments make sure that the machine is switched off whilst you change the settings.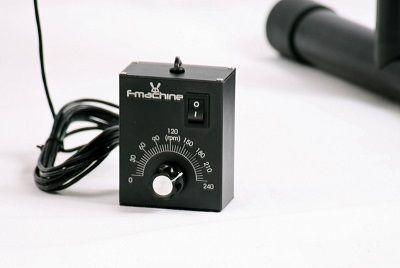 The machine has two on/off switches and a speed dial. The first switch is on the power supply unit where you can also find a quick change fuse holder. The second switch is on the handheld speed control unit which is mounted at the end of a very generous length of cable. First switch the unit on at the power supply and then making sure that the speed dial is set to "0" switch on the hand control.
Once you are in position simply turn the speed control clockwise to get thing moving - literally. The speed is adjustable upto an amazing 240RPM, thats four thrusts a second. The machine is very responsive to the controls and feels amazing in use.
INCLUDED ATTACHMENTS
The F-Machine Pro arrived with an 8 Inch black dildo and a free bottle of ID Glide lubricant. Both are perfectly suited to this machine but I will review them separately. Needless to say the dildo is just perfect for a beginner like me and the beauty of the Vac-u-lock system is that much bigger and thicker dildos are also available for the more adventurous users out there.
PERFORMANCE
If I had to sum the F-Machine Pro up in three words then they would be Smooth, Powerful and Relentless. The first time you set the machine going with a dildo inside you it takes your breath away. The machine is very quiet (I think I make more noise than it does) and is capable of soft starts (that is it has the power to start moving with a toy buried deep inside you). The action is very smooth and relentless, this machine will keep going until you are begging for it to stop.
I imagine that it would really come into its own in some BDSM or power play sessions where the user could be tied up or even blindfolded to concentrate the feelings of the dildo doing its work.
I came very quickly using it the first time but I have since realised that by altering the speed settings I can ride the crest of the orgasmic wave without letting it actually break. I can edge myself like this for a long time and when I finally do let my orgasm wash over me it's incredibly strong.
My partner loves seeing me use it and really enjoys taking the controls from me and teasing me. I look forward to getting some of the other attachments and repaying him in kind.
Would I recommend the F-Machine Pro - " Hell yes". It's well built, stylish and whilst I hate this saying usually, "it does what it says on the tin".
Summary
Pros:
Easily assembled
Very controllable
Sexy design
Great performance
Very quiet
Cons:
Not the cheapest of sex toys at £549
Can only use Vac-u-lock dildos unless you buy an adaptor
WHERE CAN I GET ONE FROM?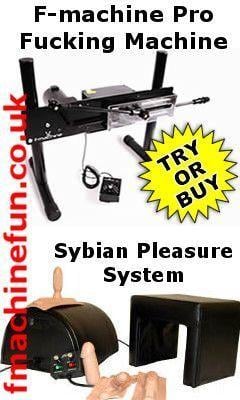 www.fmachinefun.co.uk

This is the site that got me interested in Fucking Machines and Sex Machines and they are a firm favourite of mine for their customer service and great down to earth attitude. Nothing is too much trouble and they are very helpful and a great source of information on sex machines in general.
They are the people that I rented a Sybian and got my F-Machine Pro from.
For anyone interested in trying a Fucking Machine or Sybian out before spending a lot of money on one it makes a lot of sense to check them out. Feeling kinky? Try out a sex machine for yourself in the comfort of your own home.
They run both a shop and a great rental service where you can hire a F-Machine Pro or a Sybian to use in your own home and I can attest to the discreet service that they provide. They include new attachment with their rental machines and you get to keep them so you are safe in the knowledge that they aren't recycling them "Eeew what a thought".
Check them out and don't forget to tell them that Joanne says "Hi".

I am an award winning married mother of two who loves getting off with all manner of Sex Toys but has a soft spot for Fucking Machines and Sex Machines (I bet you can guess where that soft spot is). I am also rather fond of E-Stim or Electrosex play. I love reviewing all manner of sex toys and lubes so join me on my quest for ever kinkier orgasms.